Our Clinics
At UK Hair Transplants, we're proud to offer state-of-the-art hair restoration services at modern and comfortable clinics.
Our Doctors

Will Take Care of You
The clinic where surgeries take place are the state of the art new clinic regulated and approved by the
CQC
(Care Quality Commission) you will feel at home and will be welcomed by our experienced and welcoming staff at our clinics, who will make you feel relaxed. We ensure that quality of service, patient care and the best treatment possible is offered to our patients at our clinics. Our team of staff are always friendly, caring and here to help.
Finally you have reached at the hair clinic, who care and you can fully trust. Our top priority is to provide you with the best health care, to ensure you feel confident and comfortable with your treatment and your important choice of a treatment most suitable for you at our clinics. Most of our patients trust us because they know we listen to them; we care and understand to fulfil their health requirements. Our doctors will do a brief medical check up before admitting you to the surgery at our clinics. At
UK Hair Transplants
, unlike with many so-called hair clinics (or agents, who will send you elsewhere cheaper/lower end clinics for a transplant) we offer you to meet our surgeon directly who will help you find the best treatment for your needs based on your medical history. Our plastic surgeons will take time out from their busy schedule to meet every patient face to face at our clinics because we care. Our plastic surgeons always give the attention to details, proper planning to ensure that our
FUE hair restoration
results in natural looking hair growth for our patients. That's why we have guaranteed results. Our doctors are highly experienced in aesthetic surgeries, who are also have excellent track record with
NHS
Accidents and Emergency departments, which will ensure that you are in safe hands for any eventuality.
Clinics in UK
The start of the art clinics (where our surgeries take place) are regulated and approved by the CQC (Care Quality Commission) and is located in different cities of the UK. Due to need and huge demand from our patients; further clinics are being opened soon. All the facilities will be provided to the newly opened clinics with the best doctors, other staff and required equipment.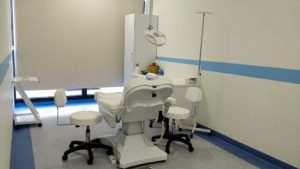 I visited Mr Waqas in Birmingham for a consultation for my hair loss and he recommended hybrid treatment, i.e meso-PRP and a hair transplant for my receded hairline in very competitive and affordable price. I just got my hair transplant done few months ago by a very professional & experienced doctor in West Midlands. This was the best hair clinic near me and not too far from my house. The overall patient care and service was Top notch. From my experience I can recommend everyone to trust this hair clinic in Birmingham.
From the consultation in Birmingham to the operation, the surgeons all looked after me on the day of surgery; they were all extremely polite and friendly and made me feel at ease, and they followed up with me on a frequent basis to see how I was doing. I'm quite pleased with how the procedure went, and these guys provided excellent service. I would rate it best hair loss clinic in Birmingham. Highly recommended to everyone.
Perceval Deniaud
20/06/2023
I had my consultation with Waqas last year. The whole process was very professional, open and transparent with complete information given to me in writing. Following that I had my hair transplant in Birmingham at a very clean and modern clinic. The surgery was led by Dr Claudia who has excellent experience and has been very helpful in every way. Following my surgery I've been given free aftercare for 12 months. I am very happy with the treatment and also the professionalism of UK Hair Transplants team. Highly recommended to everyone who wish to treat baldness.
Good experience all round & would highly recommend. 12 months on for me since the transplant & I look & feel like a new man. I genuinely look my age now & the after treatment is really good.
David Alejandro Juarez Hernandez
15/06/2023
My wife and I travelled to this hair clinic in Birmingham, where we discovered that a highly qualified expert provided all the information we need. Mr Wak has been great with all the information he gave us. It's a top clinic with knowledgeable, experienced staff that offers incredible value. Dr Hasnain has been incredible who has been great.
Just over 3 months ago I have received my hair treatment from UK Hair Transplants UKHT in Birmingham. The patient advisor Mr Wak was fantastic with all the information he provided. Highly recommended to everyone who is after quality hair treatment.
Mohammed Isaac
13/06/2023
Very very happy well done
I'm absolutely going to recommend UKHT to my family and friends. Thank you so much for everything Dr Hasnain and your team for the great experience I was given. It was my pleasure to found you Waq. Thanks for everything.
I completed my therapy six months ago, and the outcomes speak for themselves. I honestly didn't anticipate the outcome. Best hair clinic in Birmingham
Thomas Walters
11/06/2023
Amazing team of professionals with a wealth of expertise that is evident in the OT room. When it comes to coustmer care ,UK hair transplants has established a high bar . I am quite Content.