Our Clinics
At UK Hair Transplants, we're proud to offer state-of-the-art hair restoration services at our modern and comfortable clinics.
Our Doctors

Will Take Care of You
Our clinics are the state of the art new clinic regulated and approved by the
CQC
(Care Quality Commission) you will feel at home and will be welcomed by our experienced and welcoming staff at our clinics, who will make you feel relaxed. We ensure that quality of service, patient care and the best treatment possible is offered to our patients at our clinics. Our team of staff are always friendly, caring and here to help.
Finally you have reached at the hair clinic, who care and you can fully trust. Our top priority is to provide you with the best health care, to ensure you feel confident and comfortable with your treatment and your important choice of a treatment most suitable for you at our clinics. Most of our patients trust us because they know we listen to them; we care and understand to fulfil their health requirements. Our doctors will do a brief medical check up before admitting you to the surgery at our clinics. At
UK Hair Transplants
, unlike with many so-called hair clinics (or agents, who will send you elsewhere cheaper/lower end clinics for a transplant) we offer you to meet our surgeon directly who will help you find the best treatment for your needs based on your medical history. Our plastic surgeons will take time out from their busy schedule to meet every patient face to face at our clinics because we care. Our plastic surgeons always give the attention to details, proper planning to ensure that our
FUE hair restoration
results in natural looking hair growth for our patients. That's why we have guaranteed results. Our doctors are highly experienced in aesthetic surgeries, who are also have excellent track record with
NHS
Accidents and Emergency departments, which will ensure that you are in safe hands for any eventuality.
Our Clinics in UK
Our state of the art clinics are regulated and approved by the CQC (Care Quality Commission) and is located in different cities of the UK. Due to need and huge demand from our patients; further clinics are being opened soon. All the facilities will be provided to the newly opened clinics with the best doctors, other staff and required equipment.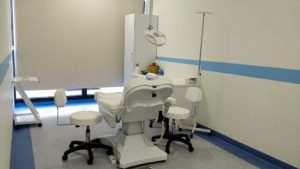 This person worked from here very kind and polite so thanks for everything and definitely they make me happy at the moment
Great staff, well taken care off, took there time with the job that they undertook and assured of I was okay through out the whole treatment, would recommend too anyone looking into resolving problems with hair loss, Thanks again guys
I would like to share my experience with UK Hair transplant. I am 100% satisfied about my hair transplant surgery.Dr Claudia and her all team members are very professional and very very caring.i really appreciate about team work .I really recommend my friends who want hair transplant surgery ,go Ahead with UK hair transplants .
Dr Claudia & Mr Aly have done a wonderful job. The aftercare has been consistent. I am happy with the result of my hair transplant so far. I am 6 months in, and will report back at 12 months. I recommend you to get a free consultation with the clinic, if you are thinking about a hair transplant.
Aniqa Choudhury
28/03/2023
I have been with this clinic for little over a year now. My Husband had a hair transplant here 1 year ago. He is very happy with the results. I am had a natural hair growth treatment here and I have seen much better hair growth. I can vouch for these guys. Always friendly, supportive and providing affordable treatments. Thank you to Aly and Dr Claudia.
Benjamin Walker
28/03/2023
Had a transplant from this company 6 months ago. Everything went smoothly. Aly spent over 45 minutes explaining in detail & clarifying all my concerns. All staff were pleasant & friendly. I was nervous on the day but the Doctor and the team kept reassuring me on the day. Just had a six month review done & Im very happy with the results so far! Would recommend them.